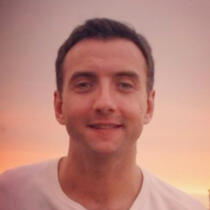 Aaron Bates
---
Designer and Developer. London, UK
---
Front-end design and full-stack development with a huge passion for design and UX. My experience has taken me across many areas from DevOps to platforms, products and content systems.
I communicate with people, solve problems and get things done.
Currently returning from sabbatical — my last role was Digital Lead for an international award-winning legal publishing company focusing on design, engineering, analytics, strategy and delivery.

Resume / CV — Nov 2017

Portfolio on the way — contact details below.
---
© Aaron Bates. All rights reserved.